Whats up with low bags?
I dont know WHY is low bags so fucking popular among the secondary students. Especially there's 1 person *cough* J *cough* ok shall not reveal so much clue =D. Apparently he's short(like me -_-), but his bag is so low that it hits his butt and he think he's cool or whatever. So here's a picture to illusrtate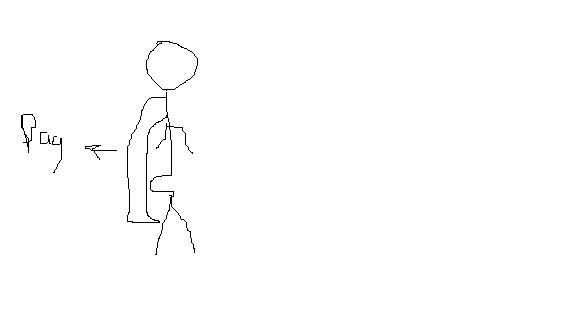 Rofl i know the drawing looks damn rubbish la. But i got an 60 for my art last year. And its MARIS STELLA standard ok, so i think its quite nice. I dont mind people bag who are just nice on their ass but on the legs its just like poser man. Its directly telling someone : " HI YO I'M A POSER!" The way he walks and talk to is ... -_- Swining hsi arm everytime he walk like he's damn cool lmao.